Hand Lettering Workshop at The Factory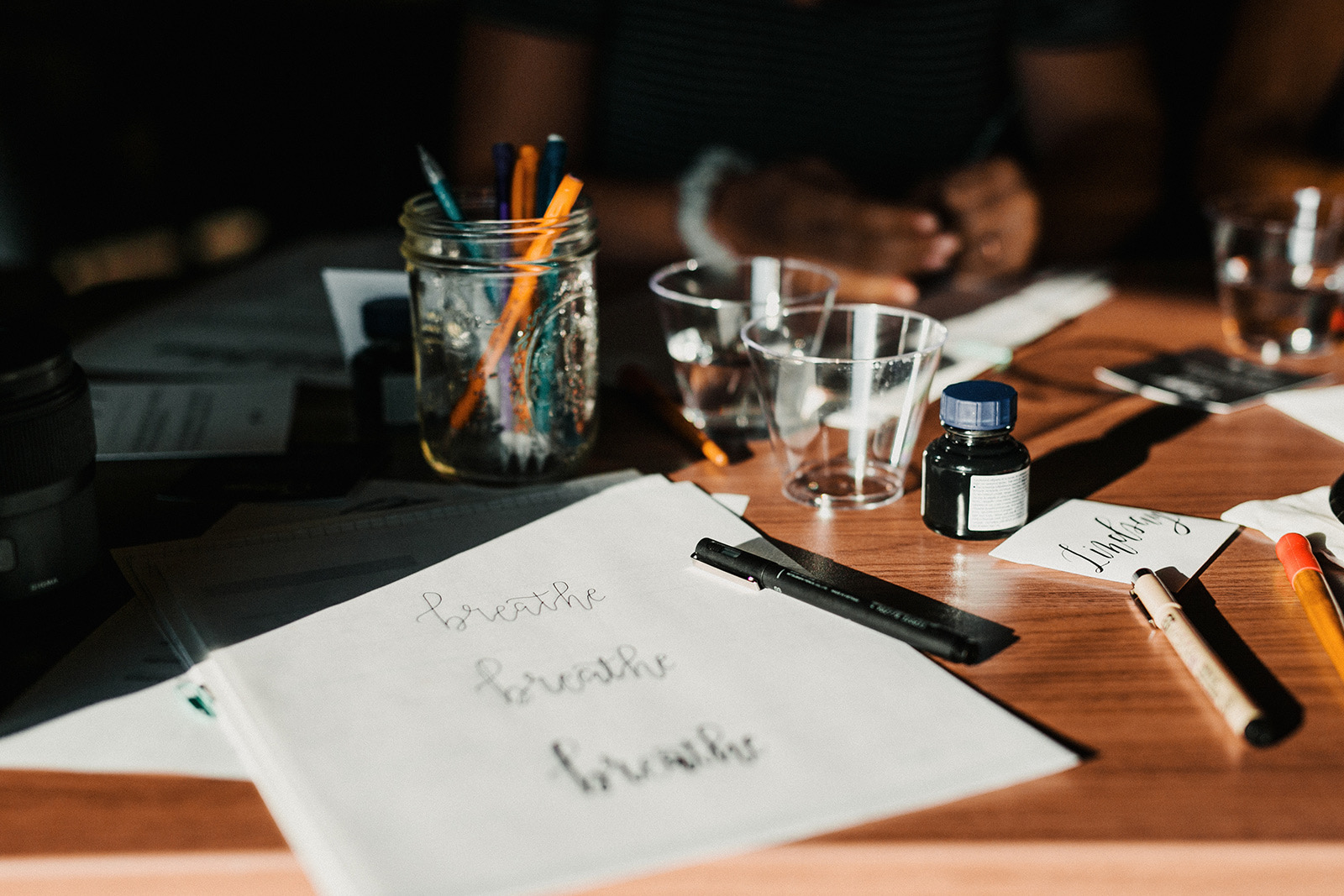 Hand Lettering Workshop at The Factory
Hue Creative + LIEFdesign are collaborating for a Hand Lettering Workshop hosted at The Factory! Our workshop is August 22, 2019 from 6:30pm - 8:00pm.
Join us for an evening of hand lettering + creative playfulness through mindful practices + creating space to be present.
What all will be part of the workshop? You will learn basic hand lettering techniques through the lens of mindful practices. (Think centering breath, awareness…) We will guide you through basic techniques, various lettering styles as well as give you time to create your own lettering art. All you need to bring is your lovely self, and if you would like, a word or phrase you want to practice writing out during class. We have put a lot of thought, heart + dreaming into this workshop, and we can't wait to spend the evening with you!
DATE : AUGUST 22, 2019 | 6:30pm-8:00pm
LOCATION : THE FACTORY | 38 Fulton St W suite 400, Grand Rapids, MI 49503